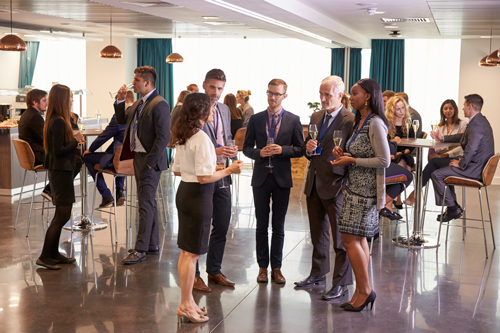 March 21, 8:00-10:00pm
Location: Barlow's
The SAS Student Social is held the Thursday evening of every annual SAS meeting. So, join us from 8-10 pm at Barlow's (241 A Street, Boston 02210). There will be fun, snacks, and free drinks for the first 20 attendees – and for the winners of our first-ever Student Social bingo game!
Barlow's is a 10-15 minute stroll from the Westin Boston Waterfront. Meet in the main lobby at 7:45 pm to walk with us, or turn up at your leisure! Contact Katie Hoemann, SAS Student Committee Chair, at khoemann@gmail.com with any questions.
March 23, 8:00-9:00am
Location: Lewis
Are you looking to obtain or fill a position in the next year? This year's Annual Conference will feature a designated job marketplace session for interested attendees to exchange materials and hold initial conversations in person.
Please visit the job marketplace registration portal for more information and to RSVP. Registration will close on March 8, 2019, but drop-ins are welcome! Please contact Katie Hoemann, SAS Student Chair, with any questions.
Salons are sessions providing an opportunity for intimate, informal discussion with a distinguished affective scientist. The bulk of the salon time is fueled by questions from the attendees. Questions tend to touch on the host's research, career, mentorship, and the future of affective science.
2019 SAS will feature two Salons. Check the conference Program for locations.
Salon 1:  March 22, 3:15-4:15pm
Rosalind W. Picard, Massachusetts Institute of Technology
Tali Sharot, University College London
Douglas Mennin, Teachers College, Columbia University
Joe Moran, UX Research at Rapid7 (discussing academia-industry transition)
Salon 2: March 23, 2:15-3:00pm
Jeanne Tsai, Stanford University
David DeSteno, Northeastern University
Heather Urry, Tufts University
Lani Shiota, Arizona State University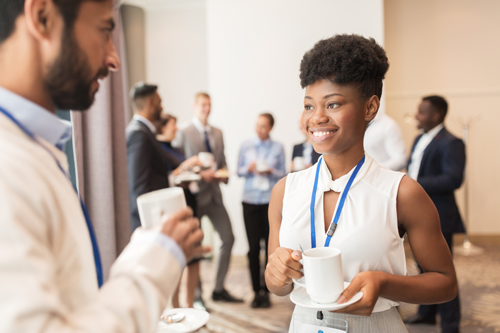 March 23, 10:00-11:30am
Location: Marina Ballroom I, Lobby Level
The Speed Networking Event will provide attendees the opportunity to interact with several leaders in the field of affective science, briefly and in an informal setting. Each networking event attendee will get to meet one-on-one with several of these mentors. This meeting will give mentees an opportunity to introduce themselves and ask the mentor questions related to their research, career advice, or any other burning questions they have. Each of these meetings will last around five minutes, after which mentees will rotate to meet with another host.
Faculty and industry hosts will include: Lisa Feldman Barrett (Northeastern University), David DeSteno (Northeastern University), Phoebe Ellsworth (University of Michigan), Alan Fiske (UCLA), Dan Foti (Purdue University), James Gross (Stanford University), Ann Kring (UC Berkeley), Jennifer Lerner (Harvard Kennedy School), Bob Levenson (UC Berkeley), Terry Maroney (Vanderbilt University), Batja Mesquita (University of Leuven), Paula Niedenthal (University of Wisconsin, Madison), Michael Norton (Harvard Business School), Kevin Ochsner (Columbia University), Tali Sharot (University College London), Leah Somerville (Harvard University), and Heather Urry (Tufts University).
Registration is required to attend this event. Attendance is limited. You can register for this event using the main conference registration system. Contact Amitai Shenhav, Ph.D., at amitai_shenhav@brown.edu, with inquiries related to the Speed Networking event.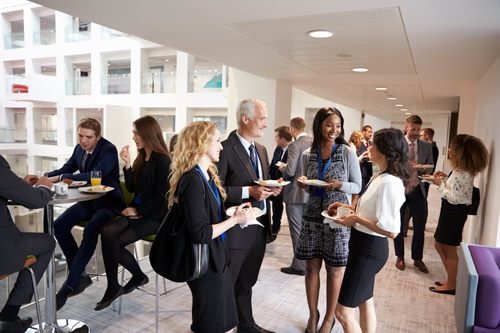 March 23, 10:00-11:30am
Location: Marina Ballroom IV, Lobby Level
In affective science, our questions ("the what") and methods ("the how") are deeply intertwined. The Methods Event offers an opportunity to focus on the "how" in a structured small-group setting. Discussion leaders will draw on their expertise to introduce and summarize selected methodologies, and then will facilitate dialogue within the small group. Topics range from tools used in the laboratory to those used in the field. They will include well-established methods and experimental innovations. The Methods Event is meant to help you to expand, refine, or rethink your methodological toolkit, whatever your career stage.
The following sessions are available:
| | | |
| --- | --- | --- |
| Session | Discussion Leader | Description |
| Translational and Comparative Affective Science: The Power of (Nonhuman) Animal Models | Eliza Bliss-Moreau, Ph.D. (University of California, Davis) | Dr. Bliss-Moreau will discuss how science conducted with nonhuman animals can inform a wide variety of questions in affective science. This methods session will also include how to determine which animal models are appropriate for which types of questions and the types of methods and behavioral that are commonly employed by labs that work with nonhuman animals. |
| Bayesian Approaches to Modeling Cognitive and Neural Dynamics | Jeremy Manning, Ph.D. (Dartmouth College) | The ongoing stream of people's internal dialogues and mental states (i.e., moment-by-moment thoughts, feelings, emotions, etc.) cannot be directly measured. Nevertheless, psychologists often hope to gain insights into these hidden mental processes. In this methods session Dr. Manning will provide an introduction to Bayesian approaches to studying the dynamics of our mental states and how our brains support them. |
| Data-driven Approaches in Social Psychology and its Neuroimaging | Phillippe Schyns, Ph.D. (University of Glasgow) | Dr. Schyns will showcase cutting-edge data-driven methods that can be used to understand social signals and their processing in the brain, using simple computations. This session will also illustrate how these methods can be surprisingly powerful to discover new patterns in data that, in turn, can enrich theories. |
| Behavioral Methods in the Context of Affective Science | Michael Kraus, Ph.D. (Yale University) | Links between behavior and affect are complex and multifaceted. In this methods session Dr. Kraus will discuss practical tradeoffs and best practices in behavioral approaches to affect. Topics will include experimental design and the measurement of behavior in the lab and field. |
| Computational Psychiatry | Alan Anticevic, Ph.D. (Yale University) | In this methods session, Dr. Anticevic will discuss how computational approaches can be used to improve clinical treatments and diagnoses. He will present examples of how these methods are facilitating novel ways to characterize behavior and brain activity and their potential as biological markers of mental illness. |
| Modeling Interpersonal Emotion Dynamics | Emily Butler, Ph.D. (University of Arizona) | Dr. Butler will introduce attendees to a new R package, rties, that makes it (relatively) easy to model interpersonal emotion dynamics, including between-partner emotional co-ordination, co-regulation and co-dysregulation. This methods session will cover: 1) a theoretical introduction to the topic, 2) an overview of rties capability, and 3) a worked example. |
| How to Use Twitter to Study Emotion | Nick Obradovich, Ph.D. (MIT Media Lab) | The Twitter Public API provides one of the best resources for the high-resolution study of human sentiment (and possibly emotion). In this methods session, Dr. Obradovich will discuss the use of Twitter in affective science, including how to access the data, what Twitter data can provide to the study of emotion, and, importantly, what limitations are present with Twitter as a data source. |
| Mobile and ubiquitous emotion sensing | Akane Sano, Ph.D. (Rice University) | How can we measure emotion in daily life settings and what do we need to be careful about? Dr. Sano will discuss mobile and ubiquitous emotion sensing and recognition in our daily life settings. The topic includes emotion measurement using wearable sensors, mobile phones, camera, and wireless signals, the underlying challenges and applications. |
| Psychophysiological Recording | Sarah Holley, Ph.D. (San Francisco State University) and Virginia Sturm, Ph.D. (University of California, San Francisco) | Dr. Holley and Dr. Sturm will provide an introduction to the core physiological systems that are most relevant to human affective science research. Ideally, you will leave the event with a sense of the autonomic measures most relevant to your research questions, as well as an understanding of the practical considerations related to utilizing these methods in your work. All levels of expertise and experience welcomed. |
Registration is required to attend this event. Attendance is limited to ten people per table, including the host. You can register for this event using the main conference registration system. Contact Tammy English, Ph.D., at tenglish@wustl.edu with inquiries related to  the Methods Event.