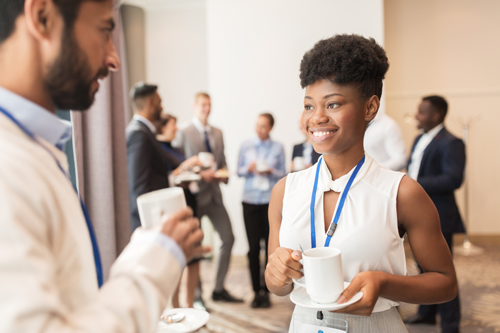 The SAS2023 Networking Event provides attendees with the opportunity to have an informal 45-minute meeting with an established member of the SAS community. This year at SAS, the Networking Event includes round-table meetings of a mentor and several mentees, over lunch on Friday, March 31st.
Mentees will have a chance to get to know a SAS leader, who will informally share their experience, and meet with other researchers who may share the same research interests, at different levels of their careers. The event will allow us to exchange ideas and experiences about science, and various other topics such as work-life balance, career development, paper publishing or grant writing.
To participate in the Networking Event, please sign-up during conference registration as mentee. You can sign up as a mentee if your career level is: post-doc, graduate student, post-bachelors, or undergraduate student.
Registration for the Networking Event is only available until Tuesday, February 28, 2023, which is the deadline for the early bird registration. Participants will be informed with mentor match information by: March 21 2023.
Space is limited at this event. Please note that we will do our best to assign you a mentor that aligns with your requested keywords, however, we cannot guarantee a match depending on the availability of mentors for each topic.
If you have any questions about the Networking Event, please contact the Networking Committee Chair, Shir Atzil ().