Experience the vibrant energy and rich cultural heritage of New Orleans, a city unlike any other. Immerse yourself in the soulful rhythms of jazz as you stroll through the historic French Quarter, where cobblestone streets are lined with charming balconies and colorful Creole townhouses.
Discover the captivating history of the city as you explore the iconic St. Louis Cathedral and the hauntingly beautiful Lafayette Cemetery. Whether you're exploring the vibrant nightlife of the bustling Frenchmen Street or taking a leisurely steamboat cruise along the Mississippi River, New Orleans will enchant you with its unique blend of Southern charm.
Venue
The New Orleans Marriott is situated in the heart of the French Quarter on Canal Street with streetcar access to Uptown and Mid-City.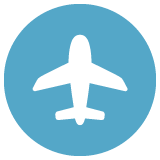 Louis Armstrong International Airport (MSY) is located approximately 12 miles /19.31 kilometers from the hotel.
Options for getting to and from the hotel are listed below. Please note options and pricing may change without notice, be sure to do your own research to confirm pricing:
Taxi
Airport Shuttle
$24/person one way and $44 USD roundtrip, depending on # of guests and amount of luggage. Shuttle booking link
Rideshare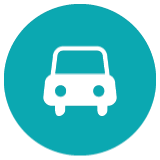 Because New Orleans is a "small" big city, it's actually quite affordable to go from here to there by cab.
Streetcars
Streetcars are a charming and affordable way to experience the many neighborhoods of New Orleans.
Additional Options
Visit New Orleans
Plan to come early or extend your stay and bring the whole family to explore all New Orleans has to offer! So much to explore for everyone! Click for itineraries.
Visa requirements to travel to the USA are set by the federal government. To learn more about travel visas, click here.
Temperatures in late February – early March can be unpredictable. Layers will be your best friend with daily highs ranging 66-73°F and lows of 47-54°F. We recommend bringing a light jacket or umbrella in case of light showers. Click here for weather info.
The United States of America uses USD, which is divided into 100 cents. There are $1, $5, $10, $20, $50, and $100 dollar bills. There are 5, 10, and 25 cent pieces in smaller coins. Banking and credit cards are welcome almost everywhere.
The most commonly used language is English.
In Orleans Parish, where the city of New Orleans is located, there is a combined sales tax rate of 10% added to most purchases. This includes the Louisiana state sales tax of 5% and the parish sales tax of 5%. As well, in New Orleans, there is a 15% Accommodation Tax, a 1.2% Tourism Assessment Fee, and a $3/night Occupancy tax in effect as well.
Standard tipping includes 15% – 20% for servers at restaurants, $1-$2 for hotel bellmen and airport porters per bag, $2 for hotel housekeeping per night,  $2 for parking valets,  $1-$2 per drink for bartenders, 10% of the taxi fare.
In case of emergency: 9-1-1
The United States operates on a 120V supply voltage and 60Hz. The power sockets accept both Type A and Type B plugs. Non-North American visitors should bring a plug adapter if they wish to use their own small appliances from home (razors, hair dryers, laptops, etc.).
Like almost 700 cities in America, New Orleans has gone smoke-free. The City's comprehensive smoking ordinance goes above and beyond state law to include restrictions on smoking and vaping (use of electronic smoking devices) in locations such as bars, casinos, hotel rooms, and even some outside areas. Learn more.