To encourage student/trainee SAS members to participate in the important process of recognizing the accomplishments of our members, the nomination form is very brief.  We encourage self-nominations as well as nominations of others. The SAS Awards Committee especially encourages creative nominations (i.e., for individuals or teams) and will recognize multiple awardees, as fitting.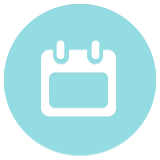 Key Dates
Flash Talk & Poster Submissions – OPEN
SAS  Trainee Diversity Submissions – OPEN

Thematic Flash Talk & Poster Awards
To acknowledge the Society for Affective Science's appreciation of its trainee members, the most outstanding trainee presentations each year are recognized with awards. All trainees (postdocs, graduate students, undergraduate students, and post-baccalaureate students) who were first-author on a poster or thematic flash talk are eligible for these awards.
Awards are determined based on a two-step process. Candidates are initially identified based on the quality of submitted abstracts (blind to author name/affiliation) by a team of three raters from the SAS program committee. Abstracts are evaluated for the impact of the work; those who self-select to present flash talks and who are rated the highest are chosen to present flash talks at the conference. All others are chosen to present posters. These same ratings are used to designate which trainees will subsequently be evaluated in person for flash talk or poster awards. Approximately the top 10% of flash talks and posters are selected for further evaluation after the initial review of abstracts.
Second stage evaluation is completed at the conference by a team of judges from the SAS program committee that spans disciplines. Each flash talk and poster selected from the first stage is evaluated in person by a team of three judges. Flash talk and poster candidates are rated on three dimensions: research quality, presentation clarity, and effectiveness in answering questions. Awards are given to the top-rated flash talk presenter and poster presenter. Awardees are recognized at the conferences' award ceremony and/or via society-wide email.
Previous Winners
2023:
Best Thematic Flash Talk
Ellen Roche, University of Maryland
Best Poster – New Results
Eva Dicker, Rice University
Best Poster – New Idea
Veronica Remirez, University of California, Irvine
2019:
Best Thematic Flash Talk
Erika Weisz, Harvard University
Best Poster
Pooya Razavi, University of Oregon
2018:
Thematic Flash Talk Winners
Jin Hyun Cheong, Dartmouth College
Ashley Doukas, New York University
Jennifer G. Pearlstein, University of California, Berkeley
Adrienne Wood, University of Wisconsin, Madison
Best Posters
Sydney M. Krueger, Columbia University
Daina Crafa, McGill University
Jennifer Yih, Stanford University
Jacinth Tan, University of California, San Francisco
2017:
Thematic Flash Talk Winners
Dyan Connelly, University of California, Berkeley
Katie Hoemann, Northeastern University
Kent Lee, University of North Carolina, Chapel Hill
Daniel Lim, Northeastern University
Best Posters
Elizabeth Cosby, Brown University
Veronica Heng, University of California, Davis
Jennifer MacCormack, University of North Carolina, Chapel Hill
Aliza Schwartzblatt, CUNY Graduate Center
2016:
Thematic Flash Talk Winners
Elise Kalokerinos, KU Leuven
Shir Atzil, Mass General Hospital
Autumn Kujawa, University of Illinois at Chicago
Brett Ford, University of California, Berkeley
Best Posters
Erik Nook, Harvard University
Victoria Spring, University of Iowa
Erin Moran, Washington U School of Medicine
Kelly Finn, University of California Davis
2015:
Best Posters
Brett Ford, University of California, Berkeley
Alice Hua, University of California, San Francisco
Sandy Lwi, University of California, Berkeley
Andrew McCullough, Northeastern University
BoKyung Park, Stanford University
John Purcell, University of Colorado Boulder
Ashley Ruby, University of Washington
2014:
Best Posters
Jozefien DeLeersnyder, KU Leuven
Janine Dutcher, UCLA
Sunny Dutra, Yale University
Marlies Houben, KU Leuven
Philipp Opitz, Tufts University
Jennifer Silvers, Columbia University
Daniel Stout, University of Wisconsin-Milwaukee
SAS Trainee Diversity Award
The Society for Affective Science is committed to supporting trainees within our society and increasing the diversity of the field of affective science. All graduate students and postdoctoral researchers are welcome to apply if they feel their background will add to the diversification of SAS.
The winners will receive:
complimentary registration to the 2024 Annual Conference
a guaranteed flash talk for the 2024 Annual Conference
a $200 travel award
How to apply:
During the abstract submission process, indicate your interest in applying for the award.
Those interested will be contacted with instructions for next steps in the application process which will include providing:

A copy of the submitted abstract
A one-page letter of self-nomination that includes the student's research interests, how they contribute to diversity within SAS and the broader field of affective science (e.g., lived experiences), and how they would benefit from receiving the award.

Students will be notified if they have won or not via e-mail following abstract acceptance and rejection notifications in early January.
To be eligible, candidates must:
(1) be a member of SAS at the time of application,
(2) be currently enrolled in a graduate degree program or employed as a postdoctoral researcher with a focus on a topic related to affective science,
(3) not have previously received the award,
(4) not be a current member of the SAS Student Committee Executive Team (Chair, Vice-Chair, or Secretary),
(5) identify as a member of an underrepresented group including, but not limited to racial/ethnic minority, LGBTQ+, first-generation students, students with a disability, international students (i.e., trainees from outside the US currently at US-based institutions), and non-US-based students (e.g., trainees currently at institutions based outside the US)
(6) have submitted an abstract as the presenting author for the upcoming SAS conference, will attend and are prepared to present their work as a flash talk.
Receipt of the Trainee Diversity Award is contingent upon abstract acceptance to the conference. Abstracts are evaluated in a separate process that is not related to the diversity award review. Diversity award applications (including the names of the applicants) will not be shared with the conference abstract reviewers.
Please send any questions to the SAS Student Chair, Kyle Barrentine
Previous Winners
2023 Winners
Amandeep Kaur, University of California, Irvine
Ariana Castro, University of Illinois, Urbana-Champaign
Mirinda Whitaker, University of Utah
Daphne Liu, Stony Brook University
Costanza Vidal Bustamante, Harvard University
Gerald Young, University of California, Berkeley
Kimberly Martin, University of California, San Francisco
Regina Ebo, University of California, Berkeley
Maia Ten Brink, Stanford University 
Minjae Seo, University of Illinois at Urban-Champaign