SAS 2024
March 1 – 3, 2024
New Orleans, LA
Welcome to the Society for Affective Science
The Society for Affective Science is a non-profit organization dedicated to fostering basic and applied research in the variety of fields that study affect broadly defined. To achieve this goal, we hold conferences annually to showcase research drawn internationally from psychology, medicine, neuroscience, computer science, law, economics, anthropology, linguistics, sociology, business, political science and other related fields.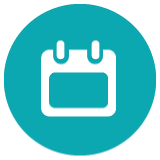 2024 Abstracts - OPEN
Visit our Submissions page for information about our process and guidelines for your submissions
News
Subscribe for all the latest updates from the society
Exciting news! The SAS Student Committee is hosting a Graduate Application Workshop on September 25th at 1.30 PM Eastern Time. We encourage underrepresented individuals to apply and will recruit from minority-serving institutions. Our goal is to provide valuable...